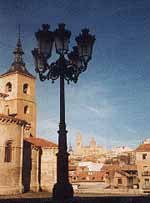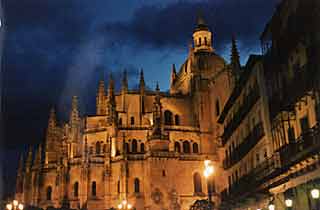 The group will stay in Segovia, a provincial center of Castilla, approximately 50 miles over the Guadarrama mountains from Madrid.
Segovia is a town of sharp contrasts: old and new live side by side, as do famous sites and off-th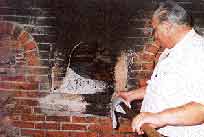 e-beaten-track destinations. The Roman Aqueduct, Isabel and Ferdinand's castle, the Gothic Cathedral, and famous restaurants are all here, but so are tiny Romaneque churches,the Jewish and Moorish quarters, artists' ateliers,and hidden gastronomic corners. There are painters a la Velazquez and wild abstract sculptors, vino de la casa and fine Riberas and Riojas, chefs of Castilian rustic and Spanish nouvelle cuisine.